Information for Outpatients
You need to make an appointment in advance. Please prepare a referral letter from your primary care doctor, then contact us at following number.
Appointment center
Tel 042-984-0476
Registration hours: Monday to Saturday 8: 30-17: 00
(Except Sundays, national holidays, New Year holidays)
You may not be able to see a doctor without an appointment. If you do not have a referral letter, an additional fee of ¥5,000(excluding tax) will be required.
We will confirm your health insurance card and some personal identification (Residence Card, Passport) at the reception.
Outpatients visit flow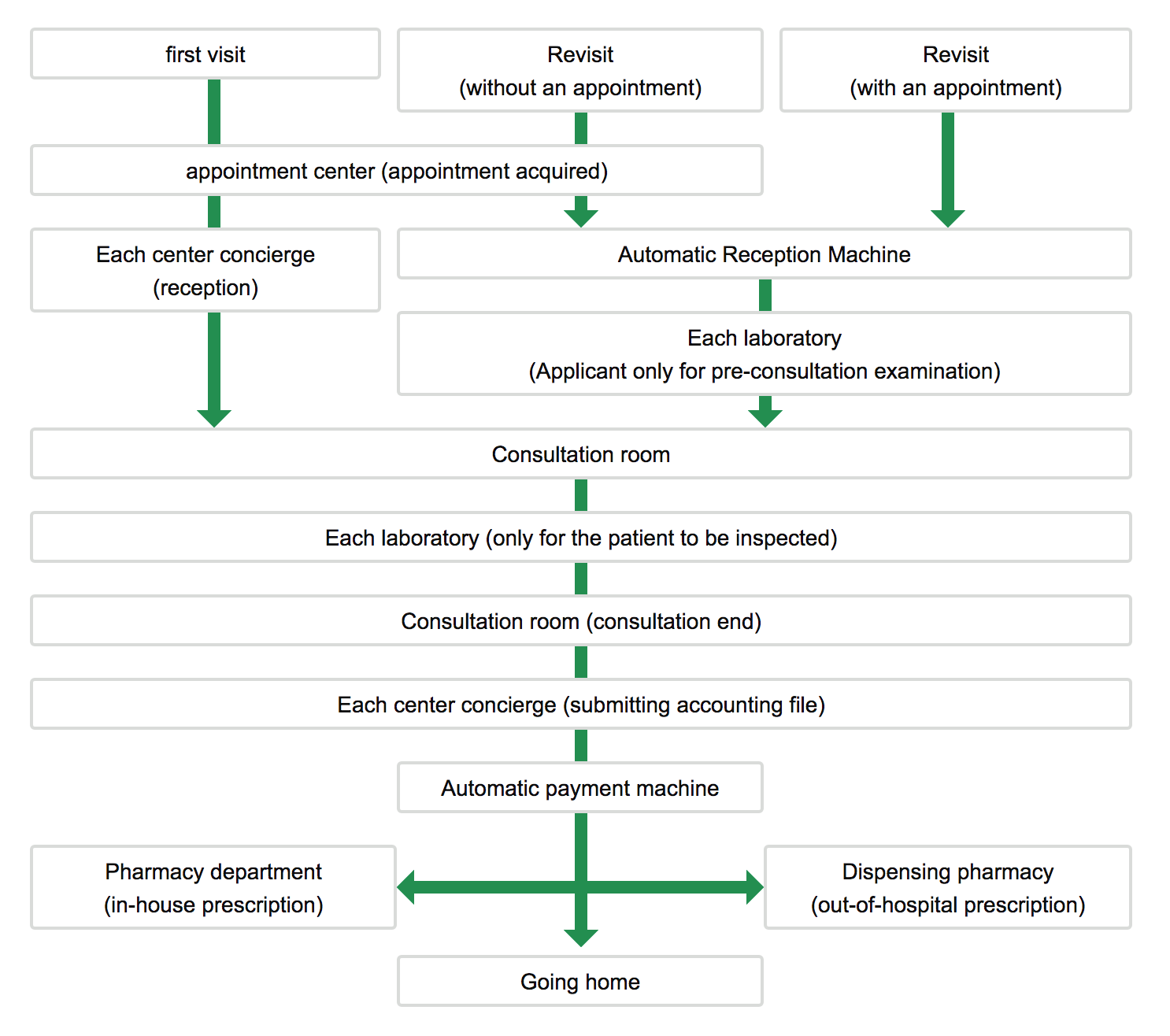 ---