Parking Lot
If you are Motoring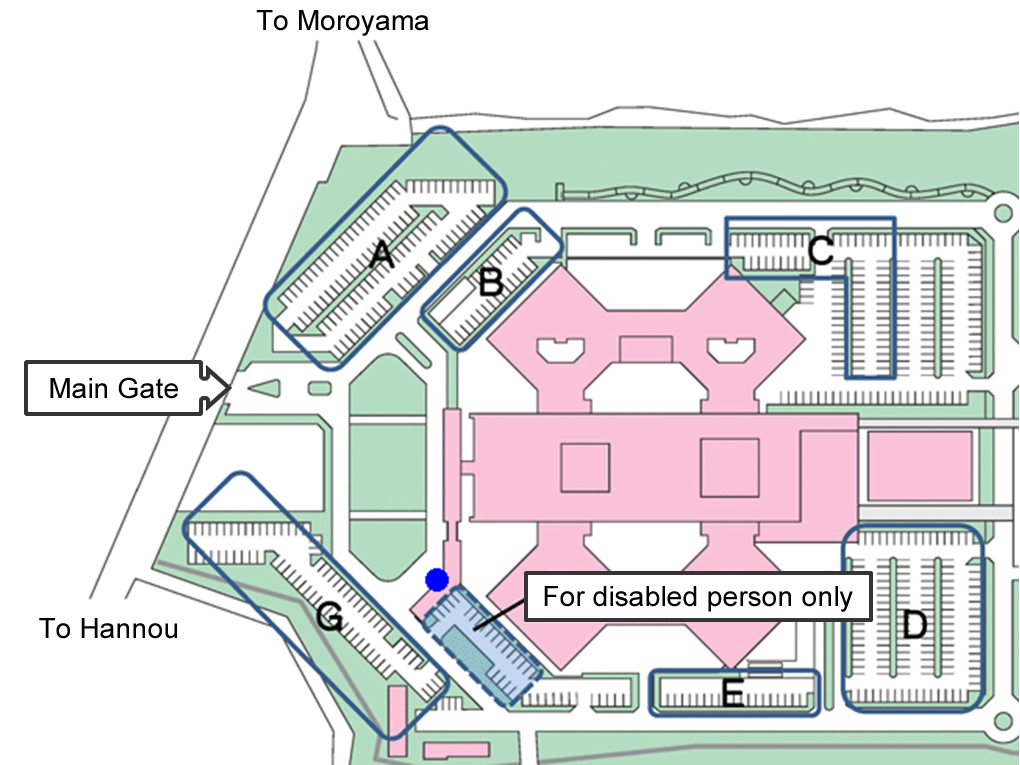 Areas marked "A", "B", "D", "E", "G" are parking lots for Outpatients/Visitors.
Please take a parking ticket at each gate.
●= Bus Stop
Please properly use Visitors parking lot .
Street parking on the path of the hospital site may hinder the ambulance' driving safety.
---
Charge for Outpatient/Visitor Parking Lot
Please be informed that outpatient/visitor's parking lot in International Medical Center went to fee-based as follows:
---
Parking fee
Within an hour : Free
1 ~ 8 hours : JP Yen 300
Over 8 hours : Additional JP Yen 150 charged each for 30 minutes
* This shall not apply to patient with Physical Disability Certificate or wheelchair. We put proof mark on your parking ticket. Please ask Center Concierge in Outpatient Center or General Information.
---